We all love to travel. Traveling makes us happier, smarter and it improves our inter personal and social skills. It allows us to learn from different people, different cultures and it pushes us from our comfort zone. But nothing can sour our vacation quicker than having unexpected health issues. Of-course nobody plans to be sick while on vacation but it can happen.
So here's 10 health hacks you can do to stay healthy:

SLEEP
 I know traveling can be very exciting. We just can't wait to explore and see new things that we normally don't see in our home country. However, it is very important to get 8 hours of sleep a day even if you're on the go. It's very effective in making your jet lag go away and reset your internal body clock specially when you're traveling to different time zones. Sleep can also make you feel refresh and be more present and alert.
HYDRATE
You guys, I can't even stretch this out. This is something we all know but for some reason it's also something we don't do. But you might want to change up once you are traveling. Some countries are warmer and it can make us dehydrated much quicker so make sure you drink your water religiously.
WALK
Walking is great in so many levels. Not only it can save you money it's also important to get your daily workout in. Sometimes it is so hard to prioritize our health while we travel because we don't have access to a gym. But no need to worry because walking is also a great workout. Me and my boyfriend lived in Phuket Thailand for 3 months and every time we want to go to the mall we just walk. We walk like 2 miles going to and another 2 miles going home. Need to go to the second floor? Use the stairs instead of the elevator. WALK AS MUCH AS POSSIBLE. 
STAY AWAY FROM MEAT
I always believe that animals are raised differently in every country and maybe that explains why meat in this country tastes better than the meat from the other countries. Meat carry bacterias in them and we put those into our body whenever we digest them, and if you're a foreigner, your body might not be able to fight it off. I would say if you're a foodie or a food blogger just be careful with that you eat. When me and my boyfriend lived in Cebu, we tried to eat street foods. It was his first time to eat something like that and it made him sick for a week! So if you can avoid it then do so.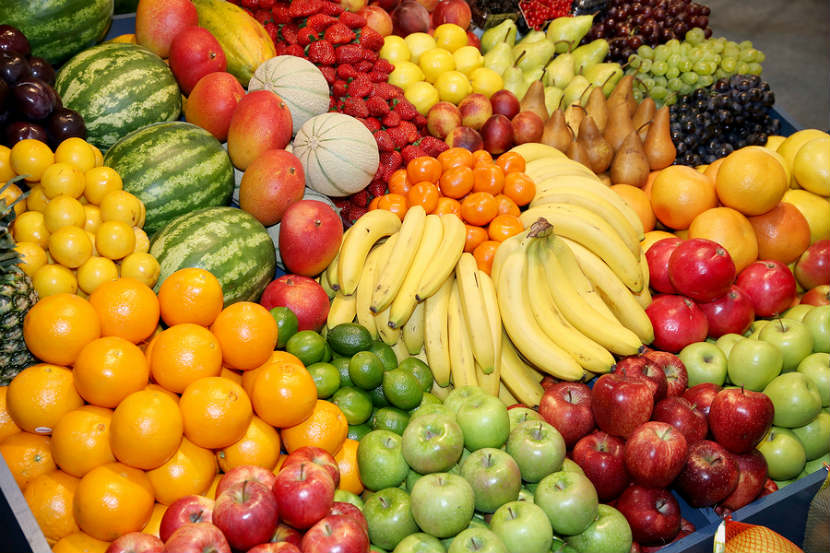 EAT FRUITS
Wherever country you are the best place to buy fresh produce is at the local farmer's market. Not only they are fresh and they are cheap as well. You can never go wrong with eating fruits when you're traveling. It will give you the vitamins you need to boost your immune system to keep you healthy throughout your trip. You can eat it raw or you can also make fruit shakes. When we go on an island hopping, we usually  have to wake up early in the morning and we don't have time to eat breakfast so what we do is grab a bunch of bananas, oranges and off we go!
COOK YOUR OWN MEALS
If you really want to avoid getting sick then this is the best way to do it. You can go to the nearest market or even to their grocery store and buy all the ingredients and cook it yourself. This is also a best way to save money. When you cook your own food you know what you put in there which is very good.
SELF CARE
You sure don't want to have a vacation after your vacation! Traveling is really fun but it can also be stressful so take a break from your busy itinerary and get yourself a good relaxing massage. We should look fresh and brand new when we come back home not look defeated and tired. You can get a sauna, body scrub, foot spa or a facial. Whatever that may be for you, whatever the thing that make you relaxed, indulge yourself with it. You'll thank yourself later.
MOSQUITO REPELLENT LOTION
Guys this is a must have item you need to add on your checklist especially if you plan to visit countries and love to spend your time with nature. I know travelers who got sick when they went to Bali, Indonesia. Indonesia is known to be foresty so just make sure you have this in you. Prevention is better than cure!
PACK LIGHT
You might not realize the importance of traveling light. Not only it can save you so much money by not paying fees for extra baggage it can also help you get rid of stress physically and mentally. You don't have to constantly worry if you left something if you pack light. If there's an emergency it's impossible for you to get all your stuff out of the building if you have too much to carry. You should only bring stuff that are important because you can easily buy other things that you might need later.
GET VACCINATED
 I always recommend to get this done before leaving your home country. Make sure you have the right vaccines to avoid life threatening diseases.
Have a wonderful trip and don't forget to stay healthy at all times. Feel free to share your experiences on the comment section below!